c.i., the big mouth is cool.......it looks oddly like someone I know.
Dennis Quaid, Kurt Russell, Jimmy Smits, Denzel Washington and Blatham. An abundance of riches. It doesn't get better than this!
Yes, Diane, and let's add James Carvel to that list and it will be almost perfect
Lola, I like his politics, but sexy? You can have him all to your self!
If he looked like Antonio Banderas, I would fight you for him!
Ai Yi Yi Yi, Antonio's eyes
Antonio Banderas knows nothing about anything.........lest of all politics...give be a man with a quick mind and a creative reactivity and I'll fall in love instantly. But I agree, not everyone sees in Carvel what I do. I'll bet James is sexy though, why else would his funny, crazy Republican wife be hanging in there? It must be pretty good for both of them.
You know what Lola, I have always thought you can't tell by looking. And I agree there is something about Carvel he is funny, smart, couragous, and often right when he talks about the left.
Ummmm,...
Lately,..Christian Bale
Remember when he played the lead in "Empire of the Sun",...
All grown up now!!
Yes, Jerry, yes........I agree with you on Christian Bale
Isn't he a little bumpy? The stomach and arms, etc? And deep set dark eyes, are they not surely dangerous?
Dangerous looking = Desirable
Have I already said Huge Jackman? That man is one of the sexiest men on earth.
This is what I'm talkin' about!
oooo yeah... I think he's sexy to at least 3 generations of women.
Then there's this guy.....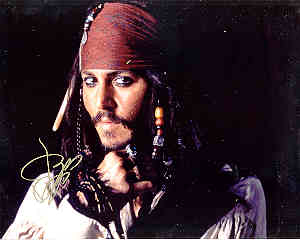 I love that guy, little k. He's my man.

But we could add Jude Law........he's very nice.
My goodness....is there something about sexy men and these ladies' New Years resolutions? Or did something happen 364 days ago which was sooooooooooooooooohhhhh good that it took a full year for nerve endings to be stimulatable again?
I don't THINK so......hmmmmm....
One would likely remember, even if not with the clarity a truely benevolent god would have blessed us.