The Scrabble tiles worked great!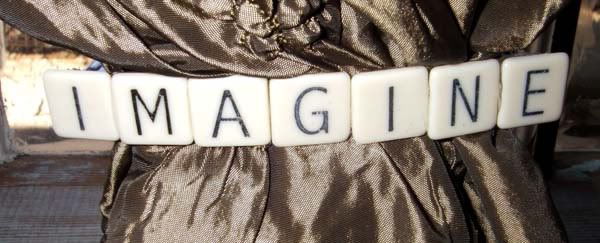 Since seven letters fit so well I went with
These hold together much better than the little tiles did. I just need to clean the glue up and I'm good to go.
Since I have six clips that run across the top (excluding the lucky fish) I used them to spell out "create".
I think they're pretty fun!