Dance tunes! Fast, slow, romantic, sappy, amusing, weird...? Everything from disco to country to waltzing (why not?) to punk (of course slam dancing is dancing).
Whatcha doin' in your bed on you back? Move your feet!!
Er, this is me dancing: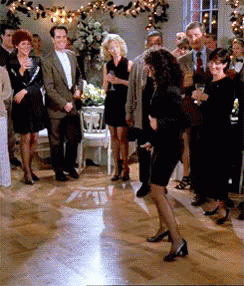 And to get us started off … this class and a great cover of it!
… and …