@EqualityFLSTPete,

Anthony that is such a cute photo! you're a very lucky man my friend.
My partner Jeff and I.
@TommyAndJeff,

Good to see your photo. Is Tommy screen left and Jeff right? Not that that is any of my business and feel free to not say.. Cool photo.
@ossobuco,

Hi boys! You would be right Osso, tommy is the one on the left. They're good guys!
@ossobuco,

Yes ma'am. I'm Tommy and I'm the one on the right.
My NOH8 Campaign photo, just had it taken this morning with my co-worker.
@EqualityFLSTPete,

Actually Anthony had it wrong, I'm on the right, but in this photo taken at Morgan and Marco's wedding I'm the one on the left this time.
@TommyAndJeff,

I ended up confused on all that, since what is right or left depends on where you are looking from and I'm easy to confuse anyway. Cool photo.
@EqualityFLSTPete,

Great NOH8 photo Anthony!
Excellent photos, everyone!
Yes, great pictures, guys!!
Sunday Afternoon at Chicago's Art Institute
@wandeljw,

aawww, sweet Annie is growing up. How old is she by now - 10/11?
@CalamityJane,

Annie is 12 now and will be starting seventh grade soon. (Childhood goes so fast.)
@wandeljw,

OK, I love that. Back with another photo. Yours is much better, but I like both.
Well, I guess not, Google seems to have subsumed photobucket.

I gather my chicago photos are lost.


@wandeljw,

Lovely, wandeljw!
One of my hanging baskets. I made them up rather late, but they're growing strongly, trying to catch up.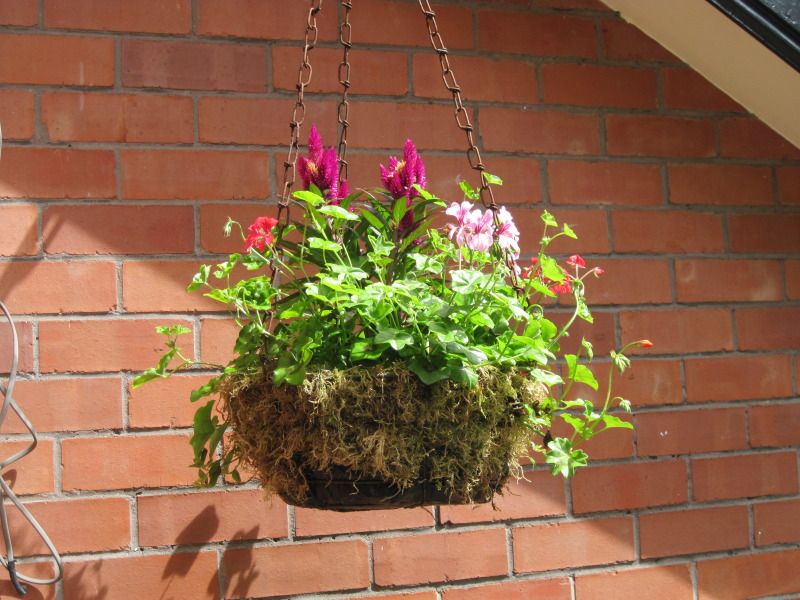 My younger brother Bernie came to visit me. For the past several years he has been a certified yoga instructor. However, in the eighties and nineties, he was a bass guitarist for several punk rock groups. Here is what Wikipedia has on my brother:
http://en.wikipedia.org/wiki/Bernie_Wandel