I see I'm very late to this party. Burroughs was more than just casually racist. His character John Carter in the "Barsoom" novels about Mars was a veteran of the Confederate States Army. Burroughs first wrote the Barsoom stories in 1910-11, but they didn't get big publicity until
Tarzan
became a success. Captain Carter exemplified the manners and culture of the antebellum South, and, given the times, which were aggressively racist (the modern Klu Klux Klan was "re-founded" in Georgia after a Jewish factory owner was lynched in Atlanta) was just the sort of hero the "Lily Whites" would love.
The Clansman
was the second novel in a trilogy romanticizing the Ku Klux Klan in the reconstruction period, published in 1905. Griffith adapted it for film ten years later, in
The Birth of a Nation
. The modern Klan was founded by a defrocked preacher, influenced by the lynching of Leo Frank, and Griffith's film. He quickly adopted Griffith's grandiose imagry: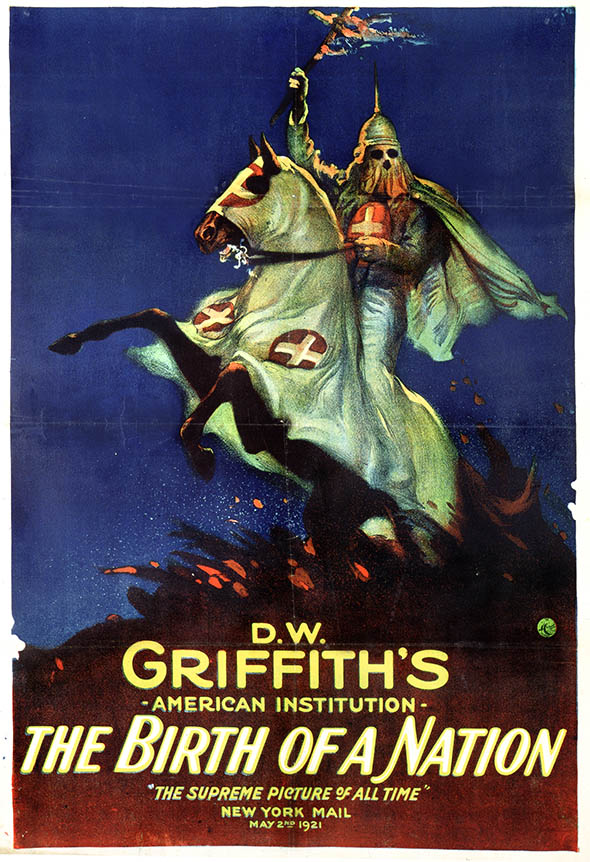 If you look closely at that movie poster, it is from six years after the release of the picture, and it is for a showing in New York.
I don't excuse people as products of their time. The Urban League was founded in 1910 in New York, so it's not as though people were unaware of institutional racism and the opposition to it. Burroughs was a product on a conscientiously racist segment of soceity, and he wasn't that good of an author, either. I have never cared for excusing "artists" for their enormities based on their alleged artistic merit--and in the case of Burrough's, there is precious little merit to excuse his blatant racism.