And then, and then, this is, I think, my favorite building: the Pantheon in Rome, commissioned by Marcus Agrippa, rebuilt by/for Hadrian.
wiki - Almost two thousand years after it was built, the Pantheon's dome is still the world's largest unreinforced concrete dome.[3]
That's a summer photo - I highly recommend Spring or Fall..
Liking it as I do, I've gone out of my way on many walks to just go in and out of it, checking in, and one of the times it was raining down through the dome oculus to the drain beneath.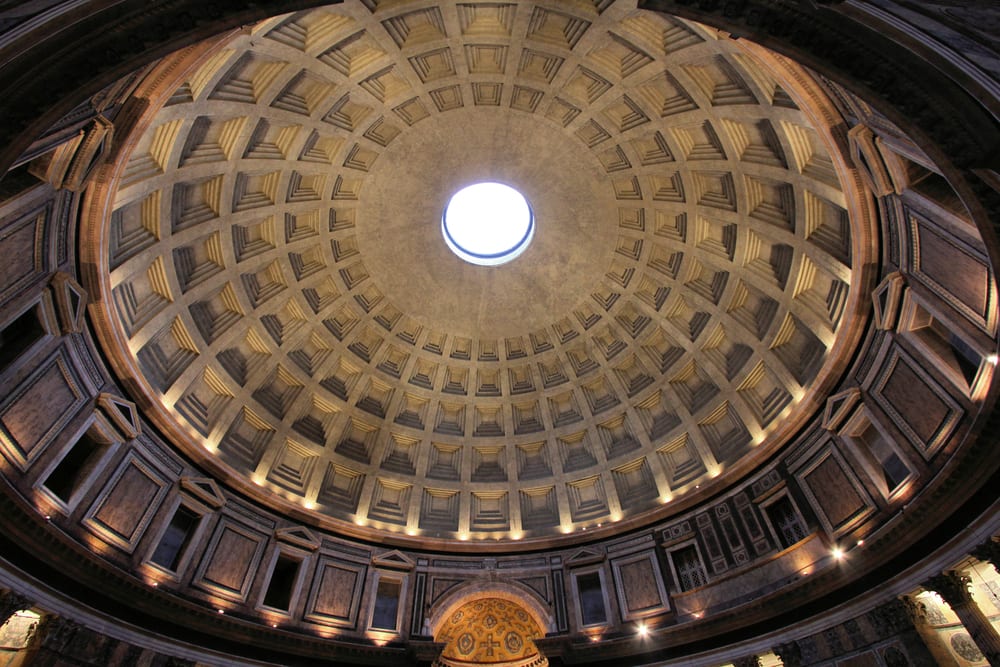 Pantheon wall -