A witch in a chatroom once said she was invoking the Egyptian goddess Sekhmet to come and get me, I put the kettle on but she never turned up.
Gosh i just hate getting stood up by goddesses (sniffle)
Mind you i wouldn't have known whether to tickle her chin or offer her a saucer of milk..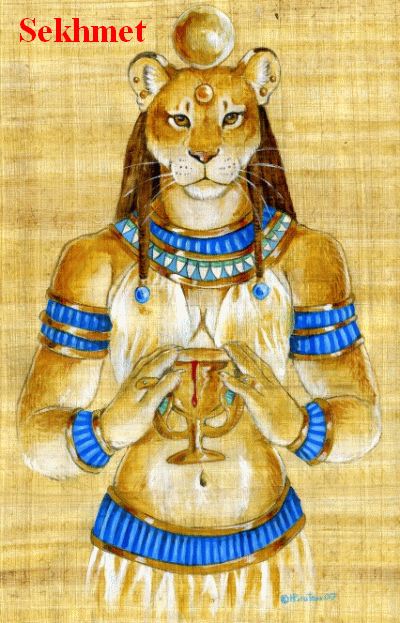 This freako is another Egyptian god called Horus, I wonder who cleans out his bird cage?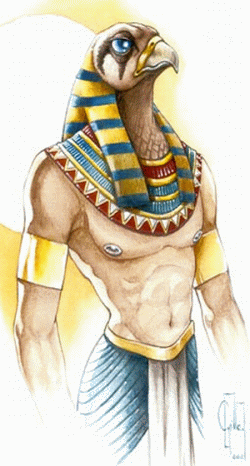 This weirdo is the Hindu monkey god Hanuman, he can probably swing through trees better than Jesus but that's about all-
Another Egyptian god, this rat-faced creep is called Set-