Sat 16 Nov, 2002 02:41 pm
A team of archaeologists are going to Roswell, New Mexico, to scientifically check whether a U.F.O. landed there in 1947. Their findings will be presented in a TV show.
Link to Roswell Story
What do you think?
[/b]
Are you sure they're REAL archeologists and not government agents or aliens or something???? Where's Mulder when you need him?
I think we've all become pod people now and we dont even know it
Sure was a lot of trouble to cover up, well, nothing.
How'd I know it was going to be either Fox, or scifi that would be making it?!?!?!
Sounds like another "Alien Autopsy", or "Sightings",
A whole lot of nothing!!
But I'm not saying that I won't be watching!
My understanding of it is it was a number of years after the supposed event before the tale of aliens took over.
edgarblythe- Sort of like, Elvis sightings!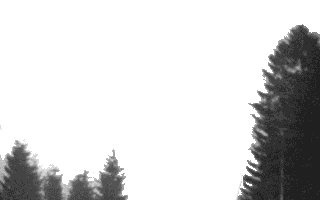 I Want To Believe
Jerry- You are soooo funny!!!!
Interesting! Can't wait to hear what they find. There was some UFO flying toward US airspace recently - anyone know anything about that?
I love resurecting old threads. Don't know how I missed this one back when Phoenix first posted it.

There is absolutely no mystery about the so-called Roswell incident of 1947. I have visited Roswell a number of times (even had my picture taken in front of, and inside, the UFO Museum on Main Street, a converted former movie theater). I've also talked about this "alien" thing to people in the US gummint, both in Roswell and in Washington, DC. The two things to keep in mind when thinking about Roswell are the year and the locale.

1947 was just two years after we harnessed the power of the atom and proved it by obliterating two cities in Japan -- Hiroshima and Nagaski. The test site for the very first nuclear explosion was the White Sands proving grounds near Almagordo, NM, not much more than about 100 miles from Roswell. At this time -- 1947 -- the USofA was the only power on earth which had this marvelous new toy. Not like today, when Lichtenstein probably has a nuclear capability. It was a deep, dark secret and we were eager to not only keep it that way but to "improve" on te 0.1 model. Roswell, at the time, had just about the only airport in the Western quadrant of the country which could accommodate aircraft armed with a primitive nuclear weapon.

We were still tinkering with the A-bomb, experimenting, trying to come up with new improved models. Quite simply, something went wrong and something that nobody without a Top Secret Crypto clearance was supposed to know anything about went and crashed on the outskirts of the town. The G-men took care of it in short order -- cleared up the debris in record time and put out the patently bodus story that what had crashed was a weather balloon. Everybody with more than a double-digit IQ knew immediately that this story had about as much validity as the claim that Al Capone was really a world-class philanthropist and all-around good guy. It obviously had not been, and never could have been, a weather balloon. So what was it?

Somebody -- probably someone who had read too much Ray Bradbury and Philip K. Dick -- whispered the words "flying saucer." And someone else -- probably a WW II veteran still suffering from combat fatigue -- added, "Yeh, we've probably been invaded and those rooster-suckers in the government don't want us to know about it."

The irony here is that the government loved this take on the story. They actually tacitly encouraged people to keep talking UFO, never contradicting them outright. They'd rather we all believed in little green men from space than that we find out just what they were really doing out there at White Sands. Remember, this is 1947 and the USSR is breathing hard down our necks. The coming Communist invasion of South Korea is just three years away and we don't want anybody to know what other weapons we're working on.

The up-side of this is that the 1947 incident was a godsend to a largely forsaken, dusty little frontier town with no special attractions to draw either tourists or new businesses to its bosom. Today Roswell is a popular tourist destination in New Mexico. People drive down there once they've seen Santa Fe just to gawk at mawkish models of -- literally!! -- little green men in that UFO museum. They stay at the local motels and dine at the local cafes and everybody's happy.

And nobody even realizes that the only reason Roswell might be of some interest to history buffs isn't because of what happened in 1947. I like the town because of what hapened in 1879/1880. Billy the Kid walked those streets during the Lincoln County War.