How are you all faring with case, hospital and ICU numbers where you live? Are there many protests or anti-vaxers? What is the general sentiment on how the rollouts are going? Are you going to get one, or did you?

In Alberta, we have a population of 4.371 million, give or take. We have 24,156 active cases, 666 of which are in hospital, and of those, 146 are in ICU. We have had 2,102 deaths.

They have administered 1,694,675 doses - at least 31% have had at least one dose.

I got a Moderna shot on Apr 14, as did my husband and most everyone I know.

We have some churches (very few) who are defying the restrictions, and a group of 200 - 300 people protest regularly in my city. I believe this is the most conservative province in Canada. We have the highest numbers per capita now in the country. As of Monday, we are going on a greater lockdown. I think we only have 600 ICU beds and the predictions for the next two weeks are grim.
@Region Philbis,

And you have 7.1 million people in your state.
Mass. reports a rare day of zero COVID deaths
(today's globe)
@Region Philbis,

Wow, good for Mass.!
We are not doing much better. Second lockdown. Stay-at-home orders.
@Mame,

ready or not...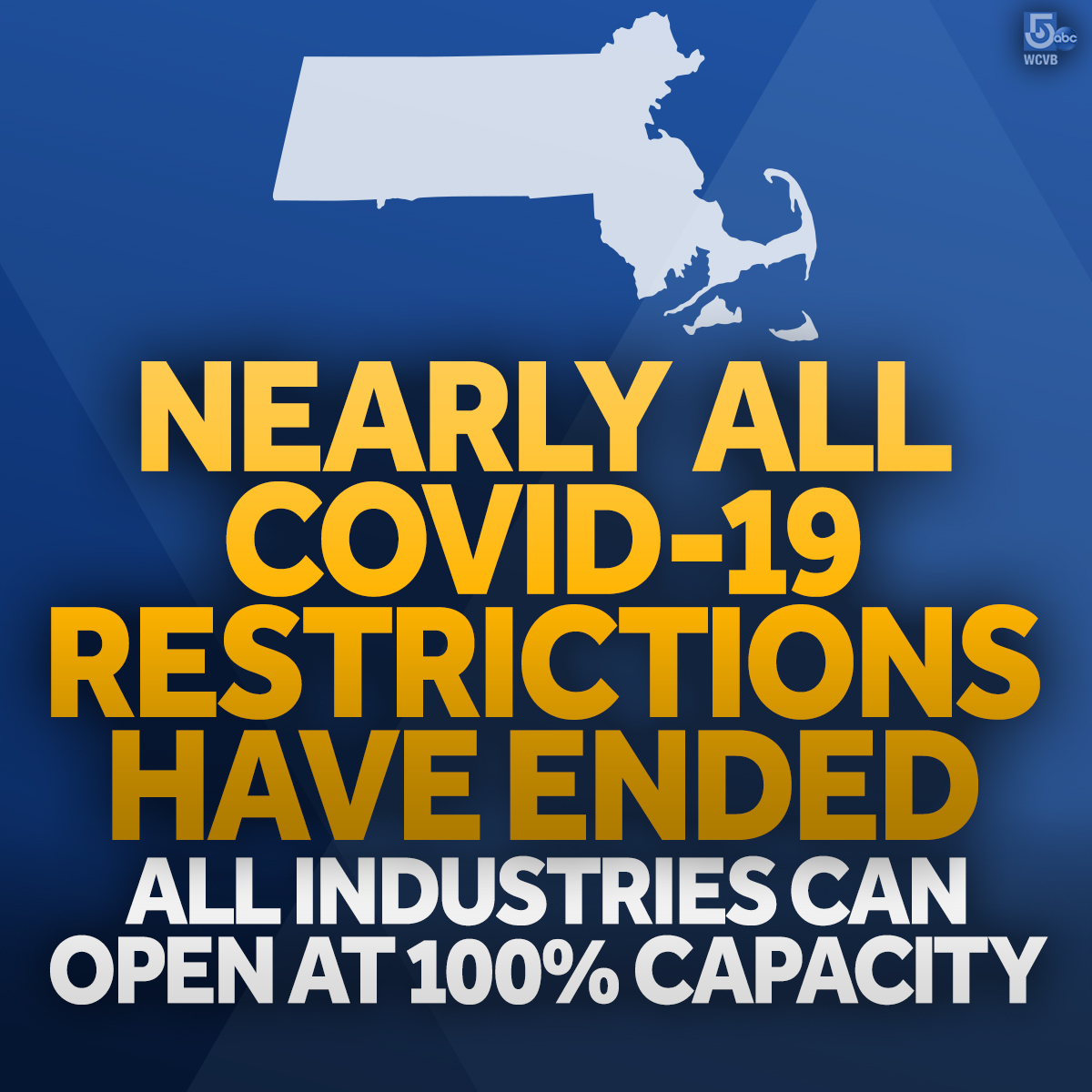 @Region Philbis,

North Carolina is fully open now. My workplace still have mask and testing restrictions in place and I'm still working from home.
@engineer,

Quote:
I'm still working from home
you might as well continue to do so as often as possible...
we will continue carrying masks with us whenever we leave the house, no exceptions...
Quote:
Face coverings

[in Massachusetts]

will still be required for all individuals on public and private transportation

(including rideshares, livery, taxi, ferries, MBTA, Commuter Rail and transportation stations), healthcare

facilities and providers, congregate care settings and health and rehabilitative day services.

Face coverings will also remain required indoors for staff and students of K-12 schools and early education providers.
(source)
We have a pretty high vaccination rate in my area but lots of people are still masking up to go out in public. I think that's probably a good idea, if only to promote continued awareness and caution.
Massachusetts reopens fully today and thank God it's raining so hopefully people won't go too crazy. We are over 50% fully vaccinated, IIRC
We have hit the 60% first vaccination rate as of yesterday. About 15% are fully vaccinated (of which I am one). We are going to slowly reopen over the next month.

We are still masking up and social distancing. Mid-June we will be allowed to eat indoors at a table of 6 as long as there are less than 500 ppl in hospital due to Covid.

I think as of Monday patio dining will be allowed again. Whoo hoo.
I mentioned getting both Pfizer shots with no after effects. Yesterday, the VA gave me a shingles vac and some other combination of good stuff that they do every decade. Now, that arm is sore.
@roger,

I had my Shingrix shots earlier this year with no side effects. Best to be vaccinated. I had a friend whose sister had shingles in her throat - painful!
@Mame,

Yeah, shingles doesn't itch. It flat out hurts!
Right now, I'm feeling horrible. I'm going to blame yesterdays immunizations.
@roger,

Well, I hope you feel better soon! We were warned about side effects, but you're the only one who got them. Hopefully, just a couple of days.
@Mame,

I got the last Pfizer on March 3, so if I'm reacting to any vaccination, it would be those yesterday at the VA clinic.
Got my last shot on the 20th. It's relaxing here but I plan to wear a mask for the foreseeable.

went food shopping sans masks today.

maybe 90% of the shoppers we saw were masked, as well as most of the staff.

felt odd being in the minority...
@Region Philbis,

Yeah, for the first few months, we had to keep running back to the car for our masks. Now it feels weird not to be wearing one. And even though you might be fully vaccinated, they're still mandated here inside and at public areas.