Tue 13 Aug, 2019 09:28 am
This is a discussion of the passages in the New Testament that cover Mars Hill and the unknown God.
What are your thought on this part of the scripture? Does it speak to you in any way? What do you think it is trying to tell us?
I will give some background once a few comments have been added.
@TheCobbler,

All I know about Mars Hill is that there's a radio transmitter there.
@TheCobbler,

Is this where the spare time God is found living up in Maine?
Or Hezekiah Mars? Or Acts Chapter 17 and a verse about an altar to an "unknown God"?
And is not Mars Hill truly Aeropagus which is over in Greece?
(Aeropagus being named after Ares which is the counterpart of Roman god Mars)
@Sturgis,

Acts 17 King James Version (KJV)
17:1 Now when they had passed through Amphipolis and Apollonia, they came to Thessalonica, where was a synagogue of the Jews:

2 And Paul, as his manner was, went in unto them, and three sabbath days reasoned with them out of the scriptures,

3 Opening and alleging, that Christ must needs have suffered, and risen again from the dead; and that this Jesus, whom I preach unto you, is Christ.

4 And some of them believed, and consorted with Paul and Silas; and of the devout Greeks a great multitude, and of the chief women not a few.

5 But the Jews which believed not, moved with envy, took unto them certain lewd fellows of the baser sort, and gathered a company, and set all the city on an uproar, and assaulted the house of Jason, and sought to bring them out to the people.

6 And when they found them not, they drew Jason and certain brethren unto the rulers of the city, crying, These that have turned the world upside down are come hither also;

7 Whom Jason hath received: and these all do contrary to the decrees of Caesar, saying that there is another king, one Jesus.

8 And they troubled the people and the rulers of the city, when they heard these things.

9 And when they had taken security of Jason, and of the other, they let them go.

10 And the brethren immediately sent away Paul and Silas by night unto Berea: who coming thither went into the synagogue of the Jews.

11 These were more noble than those in Thessalonica, in that they received the word with all readiness of mind, and searched the scriptures daily, whether those things were so.

12 Therefore many of them believed; also of honourable women which were Greeks, and of men, not a few.

13 But when the Jews of Thessalonica had knowledge that the word of God was preached of Paul at Berea, they came thither also, and stirred up the people.

14 And then immediately the brethren sent away Paul to go as it were to the sea: but Silas and Timotheus abode there still.

15 And they that conducted Paul brought him unto Athens: and receiving a commandment unto Silas and Timotheus for to come to him with all speed, they departed.

16 Now while Paul waited for them at Athens, his spirit was stirred in him, when he saw the city wholly given to idolatry.

17 Therefore disputed he in the synagogue with the Jews, and with the devout persons, and in the market daily with them that met with him.

18 Then certain philosophers of the Epicureans, and of the Stoicks, encountered him. And some said, What will this babbler say? other some, He seemeth to be a setter forth of strange gods: because he preached unto them Jesus, and the resurrection.

19 And they took him, and brought him unto Areopagus, saying, May we know what this new doctrine, whereof thou speakest, is?

20 For thou bringest certain strange things to our ears: we would know therefore what these things mean.

21 (For all the Athenians and strangers which were there spent their time in nothing else, but either to tell, or to hear some new thing.)

22 Then Paul stood in the midst of Mars' hill, and said, Ye men of Athens, I perceive that in all things ye are too superstitious.

23 For as I passed by, and beheld your devotions, I found an altar with this inscription, To The Unknown God. Whom therefore ye ignorantly worship, him declare I unto you.

24 God that made the world and all things therein, seeing that he is Lord of heaven and earth, dwelleth not in temples made with hands;

25 Neither is worshipped with men's hands, as though he needed any thing, seeing he giveth to all life, and breath, and all things;

26 And hath made of one blood all nations of men for to dwell on all the face of the earth, and hath determined the times before appointed, and the bounds of their habitation;

27 That they should seek the Lord, if haply they might feel after him, and find him, though he be not far from every one of us:

28 For in him we live, and move, and have our being; as certain also of your own poets have said, For we are also his offspring.

29 Forasmuch then as we are the offspring of God, we ought not to think that the Godhead is like unto gold, or silver, or stone, graven by art and man's device.

30 And the times of this ignorance God winked at; but now commandeth all men every where to repent:

31 Because he hath appointed a day, in the which he will judge the world in righteousness by that man whom he hath ordained; whereof he hath given assurance unto all men, in that he hath raised him from the dead.

32 And when they heard of the resurrection of the dead, some mocked: and others said, We will hear thee again of this matter.

33 So Paul departed from among them.

34 Howbeit certain men clave unto him, and believed: among the which was Dionysius the Areopagite, and a woman named Damaris, and others with them.
It would seem that Paul the Apostle is saying the Greeks, out of their paganism, have unwittingly worshiped the true God.
Is this worse than a culture who has a narrow definition of God so they miss the true God entirely?
Paul the Apostle would probably, if he came to modern day America, call our country "idolatrous" also...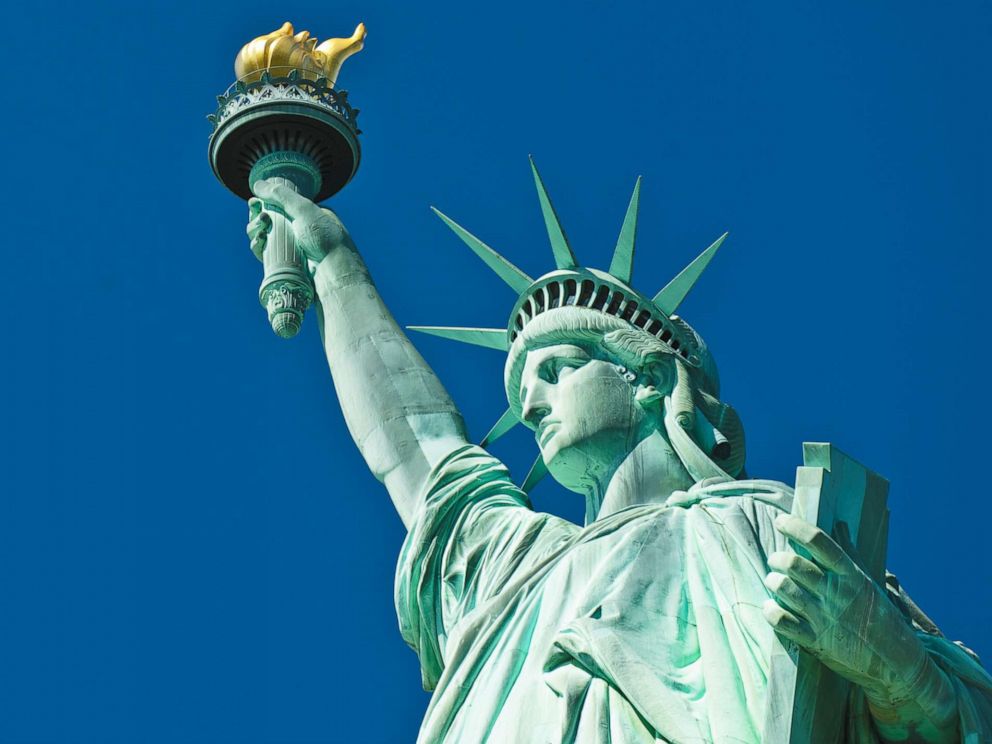 But it is our democracy (which we got from the Greeks and Romans) that has saved us from his kind of "clerical rule"... and our liberty that has allowed the unknown God to still be worshiped by those who "freely" choose to.
And on the perchance that Paul's unknown God is also a fake... Then, it is paganism's freedom of religion that has saved us from folly.
@TheCobbler,

TheCobbler wrote:
King James Version (KJV)
Yuck.
This is New Testament? How about NASB95?
@oralloy,

I quote the King James Bible because there are more concordances written around that version thus it is readily available to track the words back to their original languages...
It was not originally written in English, just in case you are wondering.
@TheCobbler,

I flushed a King James pocket new testament down a toilet once.
It was one of those jet-powered toilets in a public building, and this was before the left had imposed these goofy "low water usage" toilets on the nation, so it shot right down to the sewer where that translation belongs.
I warned the guy that if he insisted on giving me such a horrible translation, that was what I was going to do with it. I've no idea if he believed me, but I wasn't bluffing.
@oralloy,

There is the beauty of the Elizabethan language that other translations are often lacking...
All Bible translations have their flaws, this is why it is worthwhile to track the words back to the words they were translated from.
As I said, it is easier to do this with the King James translation because it has existed the longest and exhaustive concordances have been written around it.
It is written within the pages of that book you flushed down a toilet the account of an innocent man who was savagely beaten by kings and priests and then murdered on a cross...
I am not sure how you can get a sense of satisfaction from disrespecting a book that reveals the sad misfortune of another. How twisted one's morality has to diminish to become so thoughtless and uncaring.
I do not believe every word or trust every translated passage but I do find reverence to many of the ideas espoused in the various versions of the Bible.
You can feel free to argue the various translation errors... or, are you just going on what someone else has told you about the translations?
Have you studied the Greek, Aramaic and Hebrew text still in existence; comparing word studies and have you made a first hand conclusion from these studies?
I doubt it...
But you will believe what someone has told you about these translations without a doubt. Not unlike those who persecuted Jesus based upon hearsay.
@oralloy,

oralloy wrote:

This is New Testament? How about NASB95?

I wouldn't think that you were into gospel rap? Wait? That's NASB95 ... the guy in 50 Cent's entourage? Is that the one you're referring to?
@TheCobbler,

Over here we say Mother's Hill.
@tsarstepan,

tsarstepan wrote:
I wouldn't think that you were into gospel rap? Wait? That's NASB95 ... the guy in 50 Cent's entourage? Is that the one you're referring to?
I'm referring to the 1995 revision of the New American Standard Bible.
I don't pay much attention to the New Testament. My primary Biblical interest is in the historical aspects of the Old Testament. But I believe NASB95 has one of the more accurate translations of the New Testament.
@TheCobbler,

TheCobbler wrote:
Have you studied the Greek, Aramaic and Hebrew text still in existence; comparing word studies and have you made a first hand conclusion from these studies?
As far as I'm concerned, a proper Xtian Bible is translated entirely from Greek. That's why I think Orthodox Xtians produce the best Old Testaments for people interested in Xtian religious study.
On the other hand, non-Greek sources are useful for historical as opposed to religious purposes. Although this is not meant to imply that they are superior to Greek sources for historical purposes. Rather,
all
ancient sources are useful for historical purposes.
@TheCobbler,

I thought you didn't believe any of that stuff.
@TheCobbler,

TheCobbler wrote:

What are your thought on this part of the scripture? Does it speak to you in any way? What do you think it is trying to tell us?
Some people rejected Paul's preaching. Others wanted to hear more.
@neologist,

I sometimes believe in what the scripture is not saying or has omitted rather that what it is saying. The occult...
It is saying the most pious of the religious people doubted Paul while the Greeks paid tribute to this unknown God.
So who does God love? Those who doubt entirely or those who leave room open for consideration?
@izzythepush,

That is interesting Izzy, do you have any insight into why this change?
@TheCobbler,

It's a joke, Mars Hill sounds like Ma's Hill, Ma being a slang term for mother.
I'm not saying it's a good joke.
@izzythepush,

Haha, well that explains it! lol a good joke none the less, now that I get it.