In this case, my example is a quiet little article in the news - and it happens to have a corgi in it. Chances are small to none that I will ever get to that bed and breakfast inn, but just reading about it is a sort of antidote for me to the state of the US and the rest of the world.
Feel welcome to add some pleasant stories from your reading or your real lives. Photos are good too...
Here's the first one -
https://www.theguardian.com/dorset-cereals-bnb-awards/2016/aug/19/nantgwynfaen-organic-farm-bb-a-country-escape-on-the-cusp-of-the-coast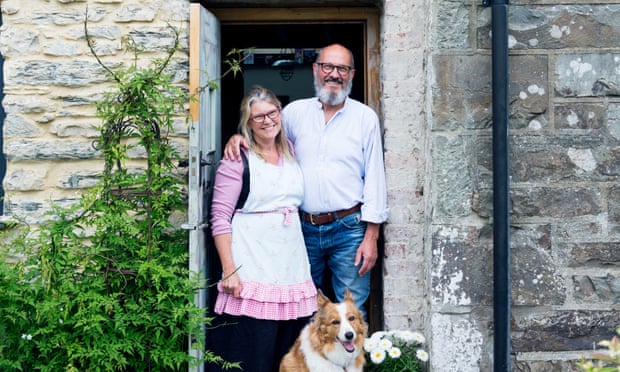 At nearly 200 years old, Nantgwynfaen Organic Farm in Ceredigion is brimming with character, but it is proprietors Amanda and Ken Edwards that give the B&B a particularly warm and welcoming vibe.
In a classic escape to the country, the Edwards swapped the Surrey suburbs for the working Welsh farm in the village of Croeslan 18 years ago. "Our two children were small and we dreamed of moving out to the sticks and growing our own produce," says Amanda.
When Nantgwynfaen came up for sale, the couple decided to embrace the challenge, despite having no farming experience. They soon had livestock as well as organic vegetables. "The whole family moved here," says Amanda. "Mum lived in the on-site cabin and Ken's parents moved into a static caravan."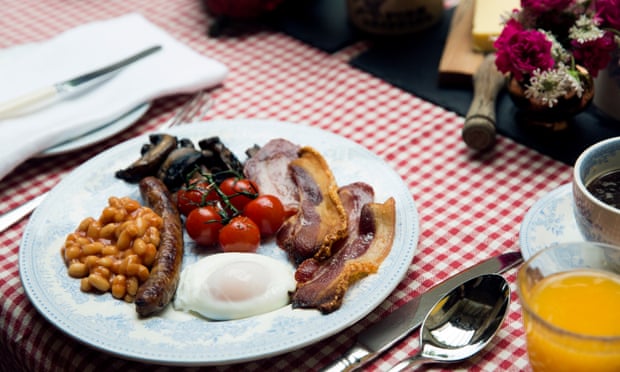 Cooked breakfast at Nantgwynfaen
After Ken's parents passed away, and Amanda's mum moved out, the couple swapped farming for hospitality. As well as offering accommodation in the farmhouse, they renovated the cabin as a romantic hideaway called Ty Mamgu ("grandma's house") and upscaled the caravan to a "glamavan", complete with delightfully kitsch 50s-inspired decor.
"I loved the idea of working from home and was keen for my kids to meet people from across the world – running our own B&B ticked both boxes," says Amanda. "Ken made everything we needed, from the floors and doors to the furniture, and we even converted the old limewashed barn into a games room."
Guests checking into Nantgwynfaen can expect a delicious breakfast menu, with star ingredients including organic free-range eggs from the farm, home-cured bacon and Amanda's homemade sausages. Amanda also serves laverbread – a Welsh delicacy made from seaweed – with scrambled eggs. Visitors can also benefit from Amanda and Ken's local area tips. For a spot of lunch, the Daffodil is top of Amanda's recommendations. Just two miles away, this gastropub offers great food and stunning views.
End of clip - but there's more, including scenery