Thu 26 Jan, 2012 12:58 pm
Isn't our constitution supposed to guard against corporate monopolies? How can there be any pursuit of happiness and "American dream" when only a handful of companies monopolize the majority of wealth?

Food chains, social networks, mercantile and grocery supermarkets, factories, online auctions... there is no more American dream left only a wasteland of stolen ideas and little fish blown out of the water being the new form of communism. No healthy competition offering better services just greedy control freaks. Like a snowball that gets so big than the middle class has no chance whatsoever of not being bowled over. THEY CONTROL EVERYTHING EVEN OUR OWN PRIVACY IS NO LONGER OUR OWN.

I personally think that most corporations sizes are disproportionate to the health of a balanced capitalistic society.

There would not be so many lobbying problems if there were not these big conglomerates. Time to slice up the American Apple, Google, Facebook, Youtube and Walmart, Koch industries etc... into MUCH smaller businesses then maybe the "trickle down" economics might actually work. But when only a few persons (the 1%) own so much wealth, BILLIONS... they have no incentive to spread it around. When more people own the wealth then each person will logically add more to our economy. Monopolies also use people like they are slaves to reach their own greedy ends.

Where is the accountability and where is choice? There is no choice whatsoever when millions of people are controlled by only a few corporations. They even control the banks and who gets loans... Loans are only issued when they are destined to fail. Then the corporations can also use wall street as a tool to bet against your success. These corporations severely limit the middle class' ability to get anything solvent off the ground. They stifle healthy competition and pay off our elected officials. They fight SOPA and PIPA so they can themselves steal "even more" intellectual property. And then the alternative is just as dismal, to outlaw file sharing and then let another monopoly monitor it? That is sheer madness. I don't think I believe in the American dream anymore.

What dream is left when there is no healthy competition? Our government and judiciary have stood by idle while lack of choice and lack of competition have obliterated the social fabric, infrastructure and incentive of the middle class.
These are monopolies that make up the 1%, last I checked these monopolies are unconstitutional. Who is to blame, congressional and senatorial lawmakers or sedentary and crooked supreme court judges?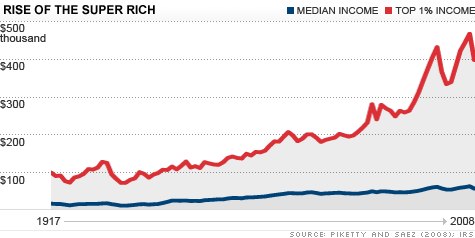 Our capitalism is suffering from the disease of the few who are too big to fail and many who are too small to succeed.
As for the Federal Post Office debacle... It seems to come down to the age of digital email and its effects on postal mail. There were tax revenues derived from postal mail that no longer exist due to the emergence of email companies. So should people pay a tax for each email they send? I don't think so. Once again the tax burden is shifted to the middle class rather than the corporations... The middle class already pays for their internet service. In my opinion internet service should be a human right and not a corporate cash cow. No, these email companies should pick up the tax difference. Yahoo, MSN, Google, AOL, Incredimail... they should pay the email tax to the post office. After all, these email companies are the ones monopolizing and making huge advertisement revenue from the post office's losses. At least these corporations should share the tax burden rather than the post office just continuously raising their rates.
Facebook poised to file for IPO next week, reports say
http://bottomline.msnbc.msn.com/_news/2012/01/27/10252182-facebook-poised-to-file-for-ipo-next-week-reports-say
Comment:
This seems like a good thing, any thoughts on this?
There is an old saying, "Sometimes you're damned if you do and damned if you don't".

Comment:
I would rather voice my opinion and learn that I am wrong than stay silent and find out, after the fact, that I was right.


"The liberty of a democracy is not safe if the people tolerate the growth of private power to a point where it comes stronger than their democratic state itself. That, in its essence, is fascism - ownership of government by an individual, by a group,"

Franklin D. Roosevelt