This has become an annual thing for me. John McCrea was a Canadian doctor in the Great War. After the burial service for another officer in his unit, he wrote these line (so it is believed, i don't know it this established fact):
In Flanders fields the poppies blow
Between the crosses, row on row,
That mark our place; and in the sky
The larks, still bravely singing, fly
Scarce heard amid the guns below.

We are the Dead. Short days ago
We lived, felt dawn, saw sunset glow,
Loved and were loved, and now we lie
In Flanders fields.

Take up our quarrel with the foe:
To you from failing hands we throw
The torch; be yours to hold it high.
If ye break faith with us who die
We shall not sleep, though poppies grow
In Flanders fields.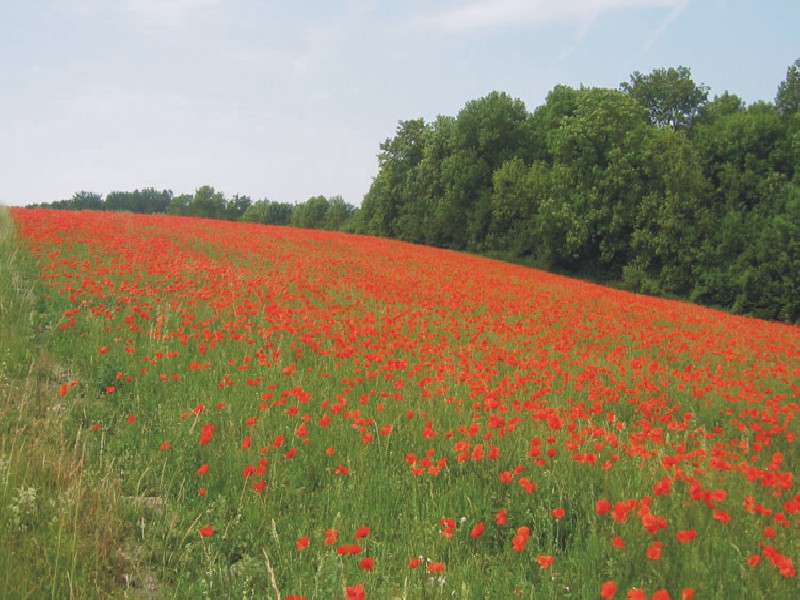 We do know he wrote it in 1915, and it was published the same year in London in the magainze
Punch
. It is because of this poem that the poppy has come to be the symbol of what was called Armistice Day in the United States when i was a child, and what is called Remembrance Day in the Commonwealth (although obervances of a holiday vary).
I heard a piece on the radio yesterday in which a commentator decried the holiday, the observance, as a "glorification" of war. I cannot agree with that. England, Canada and Australia all paid a horrible price in that war, to defend a principle of international relations. England did not go to war for imperialistic reasons. England did not go to war for financial gain. England did not got to war for territorial gain. England went to war because she was party to a solemn agreement to protect the neutrality and the territorial integrity of Belgium. France and Prussia had signed the same agreement. The recently minted German Empire not only did not honor the agreement, they invaded Belgium and wantonly destroyed its cities and willfully, knowingly vandalized its treasures and antiquities. I have no problem at all honoring the more than one million men of England and the Commonwealth who were killed in that war, nor the more than one hundred thousand Americans killed. France lost well over a million men--more than England, the Commonwealth and the United States combined. Belgium lost about 60,000 men killed. They all died for a principle of interrnational relations, which, in its simplest form, is that good men will lay down their lives to oppose unprovoked aggression by rogue nations. I salute those men today.
John McCrae and friend, Spring, 1917
McCrae died in January, 1918, of disease while treating his fellow soldiers in his capacity as a physician.