@chai2,

I'll go along with that. When photography first began, the subject had to remain motionless while the image was recorded on the glass plates. Some of the earliest public events photographs in the United States actually were made in Mecixo, in the 1840s, during the war there. There will be some soldiers fairly well represented in the center of the image, and a lot of blurs at the edges, where people and animals were moving while the plate was being exposed.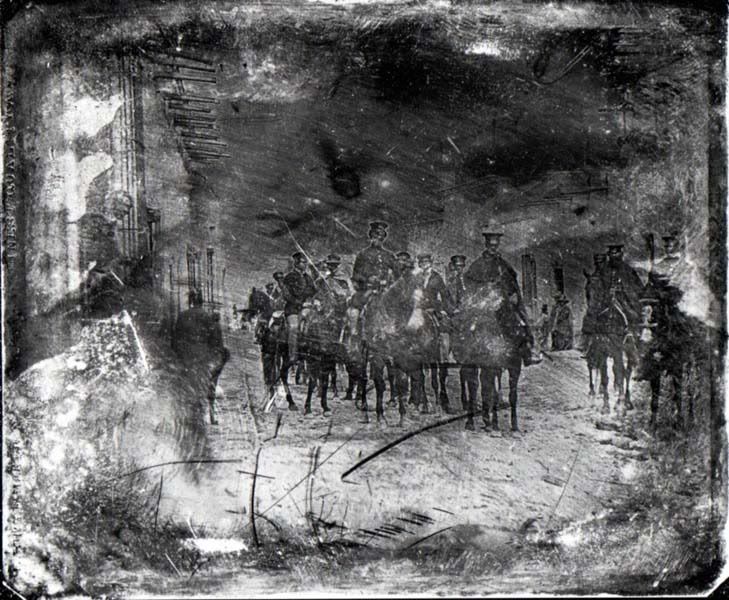 These boys had to sit still, and keep their mounts still, until the photographer told them he had an image. I don't know if you can see it, but the horses did not keep still, and their heads are a blur. Photography meant something different when getting the image was so difficult.
There are good things and bad things about photography. Richard III was made into a monster by Shakespeare's play (Old Bill was suckin' up to the Tudors big time), but contemporary images of him
do not
show an ugly, sneering hunch back. Photography would have made Shakespeare's slander impossible.
But, of course, the point here is obsession.