I'm trucking a couple of steers to Market today, They will be sold tomorrow.
we expect to gross around the $7-$800 mark each, but at auction who knows.
Recent sales have been trending upward backed by grass fed restocker demand. These steers will probaly go to a feedlot but even so feedlotters compete with farmer/ restockers in this weight range. In my opinion they could do with just a bit of finishing off on high quality hay, lucern (alphalpha) or grain.
We paid around $200 for these as weaned calves just shy of 12 months ago. The intention was to sell them about 3 months ago but due to some logisical problems that never happened. Kinda glad I didnt.
Prices were a bit higher back then but these steers have stacked on size and weight since then so any loss will be offset.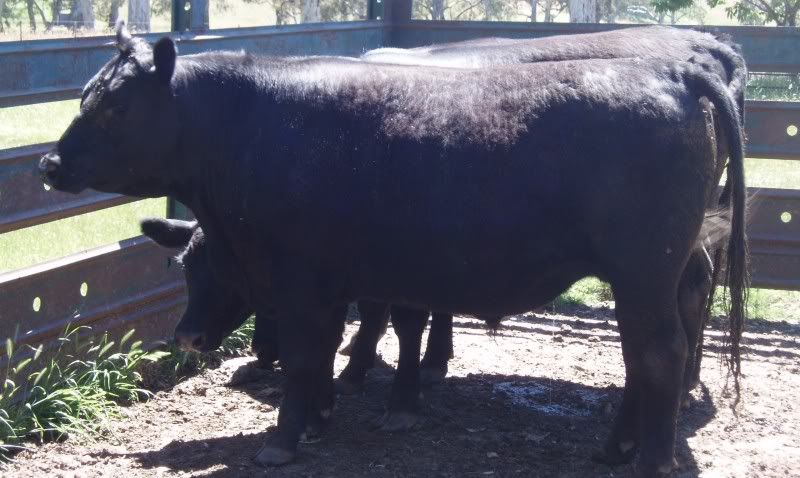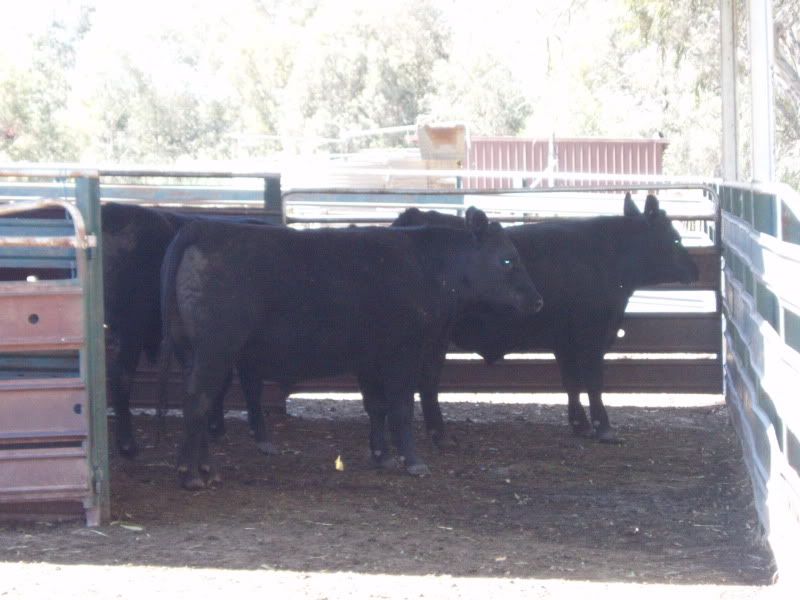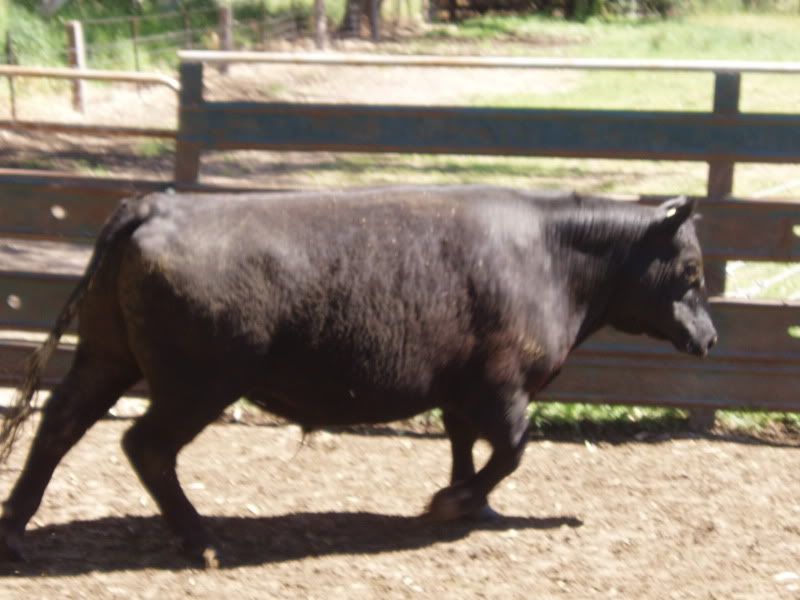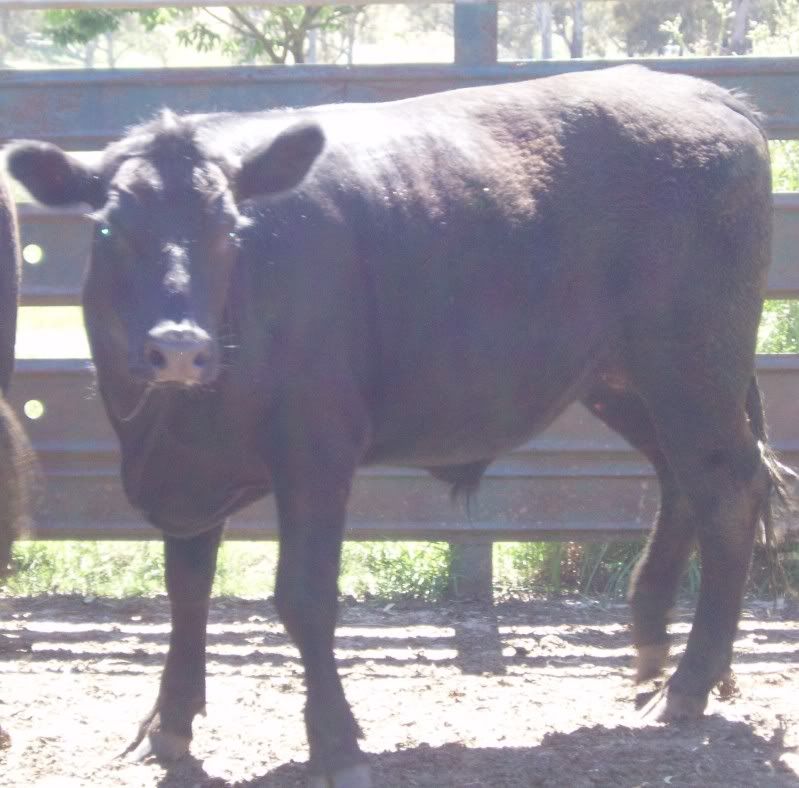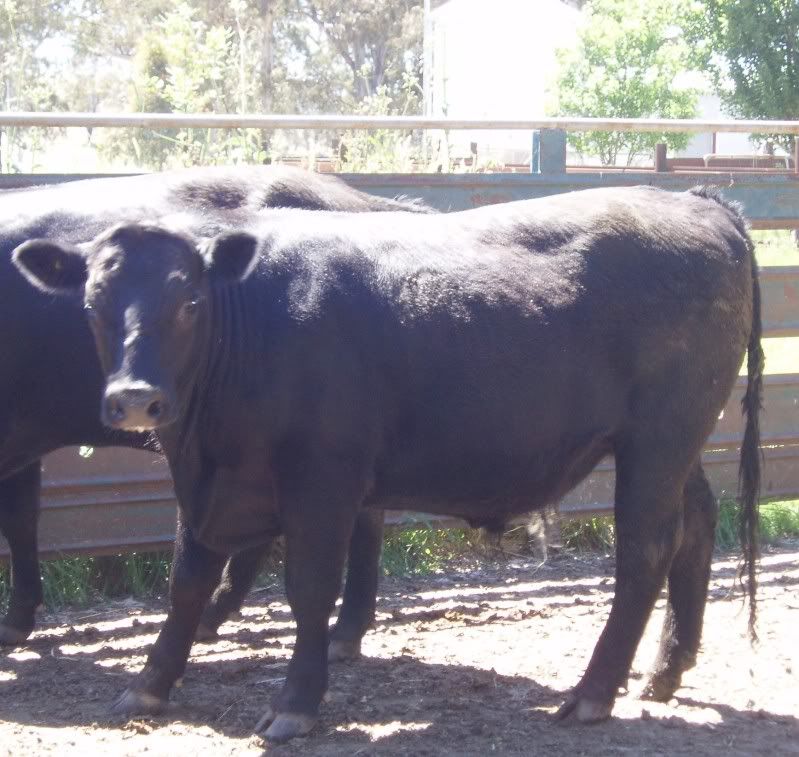 Recent sales
Wodonga
Competition was fierce on the grown heavy steers where prices were $710-$900.
This equated to 165-223c/kg on a liveweight basis - up 10 c/kg on the previous store sale.
Colac
a good selection of 400kg-plus steers - due to the season - with heavy steers, 480-550kg, making 175-185c/kg ($840 - $962)
and steers 400-470kg all making upwards of 210kg. ($840 and Up.)
Yea: November 12, 2010
Yearling Angus heifers sold to $960 and yearling Angus steers to $910 in a strong, grass-driven market.
A pen of 12 Angus heifers, 12 to 14 months-old, from Murrindindi Station, Molesworth, returned the top price while a line from Glenbrae Station, Yea, about 12 months-old, also sold well to reach $915.
In the steer pens, prices topped at $910 for a pen of five Angus, 12 months-old, from R Barnett of Seymour while slightly older steers (14-15 months) from John Waterhouse, Schiavello Pty Ltd, Molesworth, also broke the $900-barrier.
The best of the older steers, 12 to 15 months-old, generally sold from $780 to $895
The vid linked below shows a little of the auction process for those interested however it does have a sound problem. Start the vid then pause it allow the dialoge you hear to play through till it finishes then restart the vid.
http://nqr.farmonline.com.au/multimedia/15651/rain-delivers-for-wangaratta-cattle-market.aspx?page=10
Hamsters, old goats and wee bunnys are not in demand at the present time