Yes, it is sad.
I'm not crazy about zoos, either.
I'd much prefer watching a David Attenborough documentary, than seeing wild animals in a zoo.
But unfortunately, the reality for quite a number of endangered species, zoos in some countries appear to be the safest place for them ... for a variety of reasons including vanishing habitat, or predatory human activities, like hunting & killing elephants for ivory ....
This friendly looking critter (
), the Tasmanian Devil, is close to extinction due to a mysterious form of cancer, which scientists have been trying identify & treat. So far with no success.
Unfortunately most of the very few remaining Tasmanian Devils seem to be safest bred in captivity.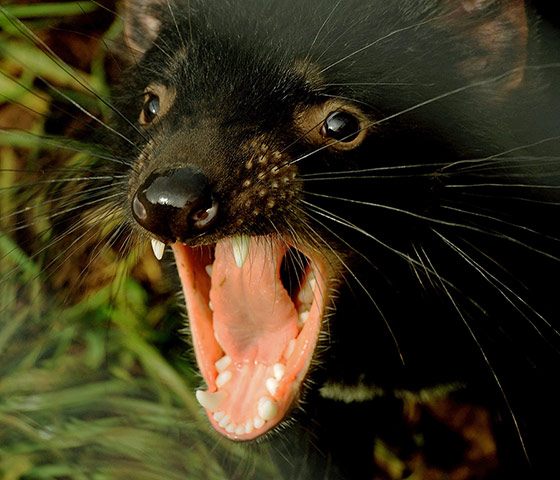 A 14-month-old tasmanian devil bares its teeth at Devil Ark in the Barrington Tops area of Australia's New South Wales state. At Devil Ark situated deep in eastern Australia's cattle and thoroughbred country, a group of endangered tasmanian devils are being taught to forage in the wild as researchers race a contagious cancer threatening the species with extinction.
Photograph: Greg Wood/AFP/Getty Images