Mon 25 Jun, 2012 10:22 am
Last week it got pretty hot around here. It was in the 90s Monday through Wednesday, with high humidity (a stiff breeze helped a little, but only a little). Plus we're in the midst of a near-drought.

I listen to NPR in the mornings before going to work. I heard nothing about this heat wave on the national coverage (the local news, of course, covered it thoroughly). Then, the weather system moved on, and the east coast got hit with the same heat wave in the latter half of the week that we here in Chicago endured during the earlier part. Suddenly, this became a major national news story. Apparently, as soon as New Yorkers start feeling uncomfortable, the nation must be alerted.

This, to be sure, is not the first time this sort of thing has happened. The type of coverage given to anything that occurs in "flyover country" is conditioned by the sensibilities of the reporters who are based on either of the coasts. I imagine the initial response in the media would be something like this:

"A major heat wave has gripped the midwest. For reaction to this story, we asked people in Times Square how they were affected by this event."

To you east coasters, then, we here in the heartland feel your pain. We just feel it a couple of days earlier and we evidently don't bitch and moan about it as much.
@joefromchicago,

Chicago is the "heartland"? News to me.
In other news, it's 106 degrees today in Phoenix, but I understand we will see a warming trend for the weekend.
We got a break in the rural western Ohio Valley today--the high is down to 90. Its been 96 all last week. Not so humid though--it coming onto a drought.

Rap
@joefromchicago,

joefromchicago wrote:

To you east coasters, then, we here in the heartland feel your pain. We just feel it a couple of days earlier and we evidently don't bitch and moan about it as much.

There isn't much we "east coaster's" would rather do than bitch and moan about stuff.
@joefromchicago,

In my opinion, there are so many people between Washington, DC and Boston that the news media gets many of these people to listen, since they feel that it is their area that will also be affected, not just NYC. I could be wrong, but the East Coast has a character, going back to the 19th century I believe, of being serious about all sorts of stuff that might not even be considered worth talking about in some other locales. I can't be specific, since it is just a gut feeling that the East Coast has its own unique character. I do not think it is based on trivializing any other locale.
The solution is that Chicago might need to move. Perhaps, it can fit somewhere in Pennsylvania? Think of how easy it would be then to fly from LaGuardia to O'Hare! Amtrak might find it beneficial?
The idea of filling up this huge country with people thoughout might be archaic? If we made the US like Austrialia, with people just living on the periphery might be very efficient; no stopovers in Chicago for those that mentally only think of both coasts as viable habitats?
I wouldn't mind if the west coast became a Spanish speaking EstadosUnidos. The concern of some Los Angleans with each day's obligatory dose of "fun" is really of no import to many New Yorkers. It is almost embarrassing to some, in my opinion, to base one's day on whether one had "fun" or not!
@Foofie,

Foofie wrote:
The concern of some Los Angleans with each day's obligatory dose of "fun" is really of no import to many New Yorkers. It is almost embarrassing to some, in my opinion, to base one's day on whether one had "fun" or not!
What? People in California are having "fun"? Something has to be done about this. We don't get to have any fun on the east coast. It's not fair.
@Ticomaya,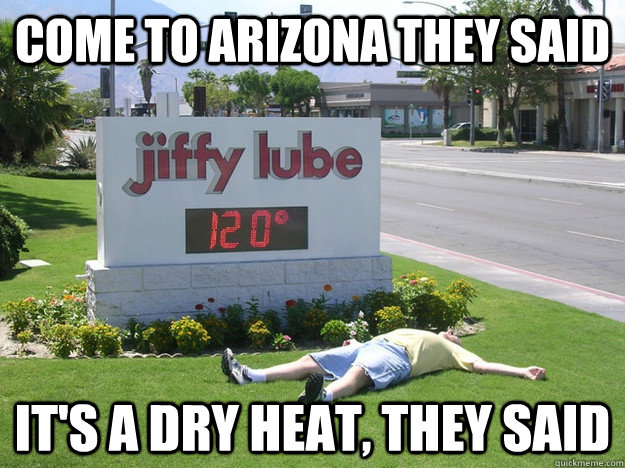 Uhm . . . we had that weather for more than a week, about the same time as Chicago. It wasn't national news here, nor do i see any reason why it should have been. After all, it's over 4500 miles from British Columbia to the Atlantic coast of Newfoundland--weather can never be anything but a local concern.

So, to that extent, i'm with Joe. Why should New York weather be national news?
We have experienced generally seasonal weather in Northern California so far this year. For two days last week temperatures in San Francisco were unusually high at about 85deg. midday, but since then we have seen our usual mixture of clear, sunny days with a midday temperature no more than 80deg. and interspersed with cloudy days with temperature in the low 70's.

My days were a typical mixture of work, ennui and pleasant or "fun" activities.

None of that made the national press either.
@Ticomaya,

Ticomaya wrote:

Chicago is the "heartland"? News to me.

Yet another item to be filed under "News to
Ticomaya
."
@Setanta,

Yes it was. We hear about every damn heat wave or snowflake. The weather in T.O. is always national news. You rarely hear about Montreal or Winnipeg or even Halifax unless there are deadly tornadoes, hurricanes or massive floods. Only in the worst weather does the news mention the rest of the provinces. Trust me, T.O. is the centre of the universe at least from the big newscasters. Even when travelling, you only hear of Torontos weather on CNN or the Beeb. It's as if the rest of this massive country is in oblivion.
@Ceili,

Well, i've never seen that, but i'll take your word for it.
@joefromchicago,

Try being in New York on day 1 of it. The insanity can make me regurgitate.
Last week on the first of the 3 days, parents were moaning about how their poor little darlings had to go to school in the extreme heat. Um, the first day of heat after several days of cooler than average temperatures is not that dreadful. Then, one ugly as sin woman, complained the school had no air conditioning, which was a lie as could be seen by the several window units in the windows of the school her children attended. When I was in school there were no air conditioners anywhere in the school and somehow we survived.
The midget mayor tried to soothe the parents by saying the buildings are mostly very old so they don't get that hot because older building maintain the cool temps. they've accumulated.. During the winter when heating systems failed, he claimed they didn't get very cold because older buildings maintain heat. (He has an answer for everything, except why he wants to close fire departments and cut off housing vouchers or help the homeless)
Day 2 saw the neanderthal co-host of the Fox affiliate, leaping around like a demented gnome on crack as he and his co-host tried to fry an egg on the sidewalk at 8 a.m. The outdoor temps. were still mild and the egg was not in direct sunlight, not exactly egg cooking conditions.
Mind you, day 2 was getting uncomfortable but still reasonably decent.
Day 3 I decided not to watch or listen to them.
Since towards the end of the week we are expecting another day or 2 above 90, the hysterical behaviors of locals will likely be seen again across the nation.
Maybe I figured out why NYC weather is treated as "important." Here's my argument:

Living in NYC has more than one downside, aside from the density of many diverse groups trying to live together in a lifestyle quite different than much of the rest of the country. So, given that life in NYC is quite STRESSFUL, and NYC is dependent on having its current population, to maintain the industries that other locales are dependent on (advertising, finance, fashion, theater, etc., etc.), then to maintain the population, rather than they leave to less stressful places, some weather forecasts might panders to them, and lets them feel that their weather is important, since they are supposedly important (living in NYC, I mean - sarcastically). In effect, it all could be an attempt to keep people in a city that was referred to in one of Charles Bronson's Death Wish movies, as a "sewer," if my memory serves me correctly.

However, that "sewer" needs people, and those people need to be dissuaded from leaving. So, making their weather "important" might just help accomplish the goal of NYC maintaining its population. Remember, a good percent of NYC is not the demographic of 1910 - 1920 NYC. It has a large underclass, and some of its middle class might not feel welcomed in many other locales, given their religion and/or "liberal" orientation.

So, aside from the wealthy in Manhattan, which are often transplants or foreigners, or a few of the upscale suburbs in the Tri-State Area (NY, NJ, Conn), many of the people that maintain the services in NYC, as a playground for the wealthy, need to stay, if those wealthy will have hot coffee and dry cleaned clothes, not to mention garbage pick-up. So, perhaps, the pandering is also for the benefit of the wealthy that have other homes back in their places of origin?

Oh, let's not forget that the next generation of New Yorkers have to be persuaded to come to NYC to tolerate the city, so they can give its businesses a patina of business professionalism. Wall Street will likely always need tallish, blondish, youngish men and women to makes its skyscrapers seem like bastions of good business sense. Those folks are usually not homegrown New Yorkers.

Just my opinion, after some thought.
@Foofie,

Very impressive.
I still remember New York City (Riverdale) in August of 1950. 101 temp, near 100 humidity. We had no air conditioning, but neither did a most other people. One of our neighbors had a window type air conditioner so we went over to their apartment for the day. (We did that anyway, my mother and the neighbor lady could talk, and I could play with the shoes in the lady's closet..) Plus she had a some kind of shelf outside her kitchen window where she put food for pigeons..
thinking, she was the first person I ever noticed feeding birds. Well, that I remember.

On the other hand, I remember Chicago's heat and humidity better, as we lived there longer. Still no air conditioning. We went to Wieboldt's department store, which had a.c., to nose around and look at stuff, and to the movie theater, which also had a.c. Otherwise, we went to a friend's back yard and played croquet and ate baloney sammiches and drank cool aid with lots of ice.

<presently 96 here, on its way to 99, but I have a swamp cooler, so it is only 79 in the house. Dog Katy doesn't like to tarry in the heat>
@Ceili,

nahhh, I've lived and travelled in a number of parts of Canada - the CBC doesn't always say what Toronto's weather is, unless it's some kind of big weather (I can't comment on other broadcasters since I'm a CBC-only kinda gal).
BBC Canada provides weather for Canadian regions - occasionally Toronto - often not. I don't think CNN knows Canada exists.
@joefromchicago,

The guy in this picture is a big proponent of Ancient Astronaut theories and not an anti-Semite. Hell, he probably thinks Jews were considered "The Chosen People" because they pro-created with aliens thousands of years back (Hhhmmm...it would explain their preternatural braininess).
My recognition of him is what comes from watching The History Channel.
@joefromchicago,

I love when my friends from up North complain about their weather.
When they complain about how cold it is I laugh at them because it is always warmer in The South.
When they complain about how hot it is I laugh at them because they are wimps who have no idea of what real heat means.
Having said this, I would rather be suffering in a 102 degree dry heat Dallas day than a 92 degree 100% humidity NYC day. Of course I don't admit that to them.