@ossobuco,

ossobuco wrote:
Sending you a Devil's Food Cake (by David Liebovitz, a very good cooking blogger). Please substitute flavor of your choice if you don't like chocolate!
OMG! THANK YOU! THANK YOU! THANK YOU OSSO!! Your the awesomest!!
And I LOVE Chocolate cake!! Chocolate ice cream is gross but chocolate cakes my favorite!! Thank you and thanks for the thread!
Reyn wrote:
Happy birthday, Gracie!
Thank you Reyn!!
Lustig Andrei wrote:
Awright!!! That should be enough for all of us!



Have a Happy, Gracie!!!
Whoa!! THANKS DUDE! That looks like enough cake to feed the whole country!!!
Yummy! Yummy! Yummy!
FOUND SOUL wrote:
No more cake then from me

Happy Birthday Gidge!
Thanks Soulie!! Your awesome!
Sturgis wrote:

Here's hoping it was a very happy day and that there's cake left over as well as ice cream.

Thank you Sturgis! It was a AWESOME day or days! We celebrated on Sunday and yesterday! It was soo much fun!
Rockhead wrote:

I can't eat ice cream, and I can't eat cake.

Ida come to the party anyway, just for friends sake...

hope you had an awesome day, G.

I cant eat too much of it either Rockhead. You know why I cant, Why cant you? We had healthy snacks too! My dads a health freak. At the house (I went to San Francisco) we had pretzels, apples, carrot sticks, cheese and crackers, jello, diet coke! Those are my favorites (except for carrots). We had tons of stuff! Our friends were like 'Eww' but they still ate like almost all of our food.
edgarblythe wrote:

Happy Birthday
second time for me. I wished also on facebook.

Sure did! Thank you again edgarblythe!
Dutchy wrote:

Happy Birthday Gracie, trust you had a lovely day. xxx

Thanks Dutchy! It was great! Im glad your feeling better! Take care of yourself friend!
CalamityJane wrote:
We wished her a happy birthday on facebook, but it will be nice when she finds a thread here as well - thank you for doing that, osso.

Gracie is actually in San Francisco for the long weekend, so she won't be

home until later...

Gracie, I hope you had a fantastic birthday and the day went exactly as you

had envisioned it. All the best wishes for a great year ahead, sweetie!
THANKS MOMMA CJ!! It was soo much fun! It was my first birthday without my sister and my dad around. Just me and my friends (and my aunt) in this huge beautiful city and it was just AMAZING! It was like the best day of my life!
Thanks for the birthday wishes!!
ossobuco wrote:
For the gluten-free at Gracie's birthday table,

a flourless chocolate torte -
Yummy! Thanks again Osso!
Ragman wrote:
Happy Birthday, Gracie!
Hahahahahahahaha!! THANK YOU RAGMAN!!
Roberta wrote:
Gracie, I hope you had a doozy. And I hope your birthday wish comes true.
Muchas gracias, kid.
firefly wrote:
[YouTube]http://www.youtube.com/watch?v=4cJPhz0cbls[/YouTube]

I HOPE YOU HAD A WONDERFUL BIRTHDAY, GG, AND I HOPE ALL YOUR BIRTHDAY WISHES COME TRUE. 14, 14, 14, 14, 14, 14, 14, 14, 14, 14.
Oh My Gosh firefly! Thats SOO awesome!! THANK YOU!!! You even got THE BIEBS!!!!!!!!!! *squeals*
BEST BIRTHDAY GIFT EVER!!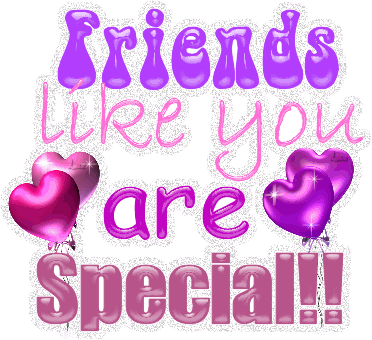 My best friend Natty put this on my facebook wall for my birthday!
Now Im dedicating this to you guys too! Your soo awesome! I really love you guys!! *tears*
Letty wrote:
Oh, my goodness, I recall GracieGirl wishing me a happy birthday, so here is one for that cute gal.
Thank you Miss Letty! Your really nice and sweet and awesome! Thank you soo much!
THANK YOU SOO MUCH EVERYONE!
You guys have been so nice to me and you've helped me soo much!! Thank you! It really means alot to me and I totally appreciate it! I know I say it alot, but you guys are just sooo AWESOME!
I LOVE YOU GUYS AND I HOPE WE'RE FRIENDS FOREVER!!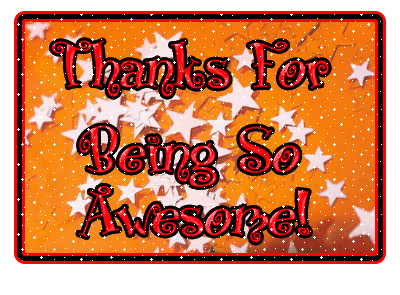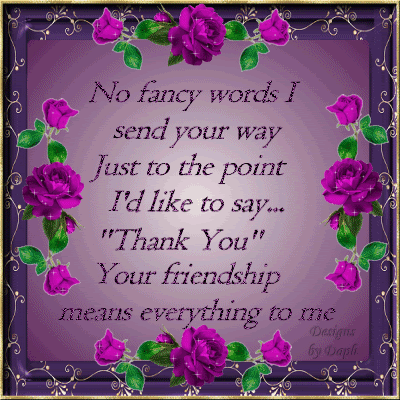 ((((GROUP HUG GUYS))))
~Gracie~