Sat 20 Jun, 2009 10:10 am
I want to separate myself both from the pack other other instructors and from the students. The students are mostly male, trades-technical-electrical average age from 20 - 30. The other instructors are mostly 45 - 65 and white-bread-bland.

I'm 53, in good shape wight a full head of long dark hair in a pony tail, I have a Jewish-Euro-Italian look (I've often been asked if I'm Italian).

I don't want to appear overly frumpy/stuffy, I wanna appear professional, but approachable, with a sense of fun, I wanna separate myself from the crowd.

I think modern suits can do this well enough, but they are usually way too warm for the classroom. So I usually wear dress pants and short sleeved shirts. This is much in keeping with the other instructors, so it does not leave me feeling that I am wearing the just-right combo.

My inner teacher-ness is not being expressed by my clothes, I need more visual definition!
@Chumly,

This is what I recommend:
(he's not really a professor though)
That's very John Shaft 1970's / Mr. T 1980's.............I like it but the cargo pants have to go!
on the other end of the spectrum....
see in this outfit, you can wear a suit jacket and not be too warm.
ok, ok, I'm going to get serious and find a look for you.
@chai2,

Looks like this guy shaves most every surface and displays himself accordingly.
I had a student who relgularly came dressed as either a skeleton are a Rastafarian.
Chumley, is there someone that you can say you look similar to?
Besides the age you are, the person that sprung to mind in your description of yourself was Sacha Baron Cohen, who I consider to be very handsome.
Who would you say you resemble?
well, I guess what I'm saying is that taylored pants, good shoes, an open neck shirt with or without a jacket can look really cool.

how about cool vests over open neck dress shirts?
@chai2,

He could be my younger brother, but my hair is a lot longer and eyebrows bushier, what's the easiest way to get a photo of myself on here?
You need a tweed vest.
@Chumly,

well, there you go.
I don't care for short sleeve shirts. They're dorky looking.
but a long sleeve shirt with the sleeves rolled up is cool.
maybe with a loosened narrow necktie around the open collar?
The whole look should be "I'm dressed, but don't give a **** (well, maybe I give a **** a little)"
you know?
This is the way I look now!
I think a professor in that field should be wearing jeans, especially if you already have a ponytail.
Here's how I looked when I was 25!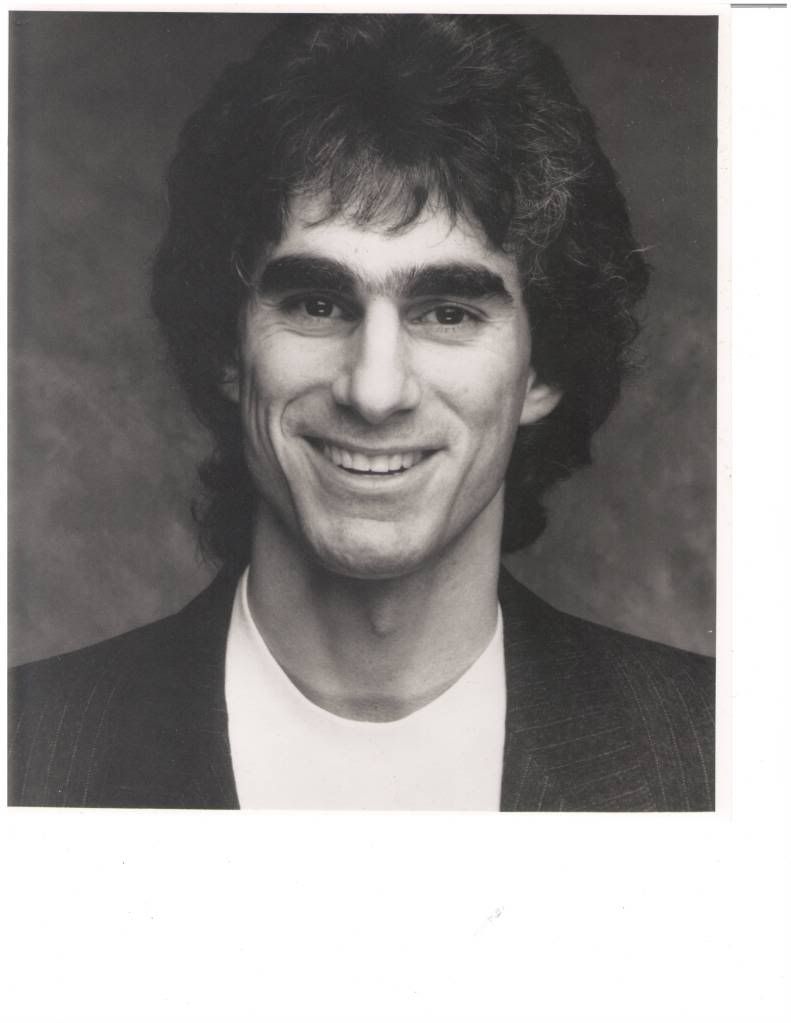 Well, you've already got the look going on IMO. You're very good looking.

just trade in the suit jacket for some vests, or just the shirt.

I dunno, women can make an outfit more fun with a scarf, pin, or costume jewelry.

I don't know what men do to make a statement.

Some kind of heavy chain bracelet?
whoda thunk a redneck in kansas would be helping chumly with coolness...

when I want to make a statement with clothing, I wear a black long sleeve cotton jersey and a black sport jacket or a nicely cut low collar white shirt, and leather vest, all with blue jeans (sometimes holey ones)

dress like you don't try too hard.

(jewelry is for girls)

good shoes are important...
@chai2,

That look is for when I play music (or going on the town) but I could transpose (pun) that look for teaching!
Here's how the big jewelry deal may have gotten it's start......from Mr. T and The A-Team TV series!
Quote:
Tureaud worked as a bouncer after he returned from the army. It was at this time that he created the persona of "Mr. T." His wearing of gold neck chains and other jewelry was the result of customers losing the items, leaving them behind at the bar/night club after a fight, or being removed from the place. A customer would not have to re-enter or even have to see anyone else again if Mr. T wore their jewelry as he stood out front. When a customer came back, their item was readily visible and available with no further confrontations required. Often, the "former" customers did not return. Mr. T thus built up a large collection and earned a reputation for wearing many gold neck chains and bracelets.
http://en.wikipedia.org/wiki/Mr._T
The first bracelet has a silver base and only costs $22.
Hey, how about bringing back the tie pin?
That's fun!! I like these....
I'm not talking big jewelry.

one piece is fine on a guy.